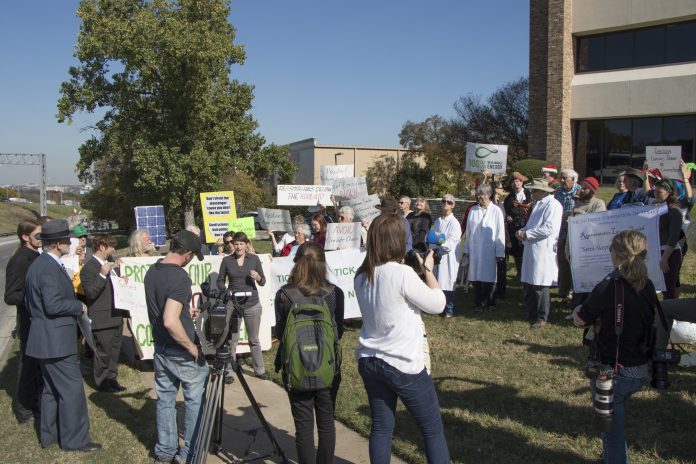 CLIMATE DENIER EVENTS TDP INITIATED
Tired of Congressman Lamar Smith's climate denial and his embarrassing accusations about "cherry-picked" climate science and dishonest climate scientists. The Texas Drought Project initiated rallies in front of Lamar Smith's Austin and San Antonio offices. Over 35 people attended both rallies as well as TV and newspaper media. At the Austin Rally in December the Texas Campaign on the Environment, SEED Coalition, Public Citizen and the Global Climate March Coalition helped with the organizing. We presented Lamar with a "Flat Earth" award and to express just how outraged we are as Texans that this fossil fool continues to embarrass our state and, most importantly, endanger our future. The picture is of the Austin event.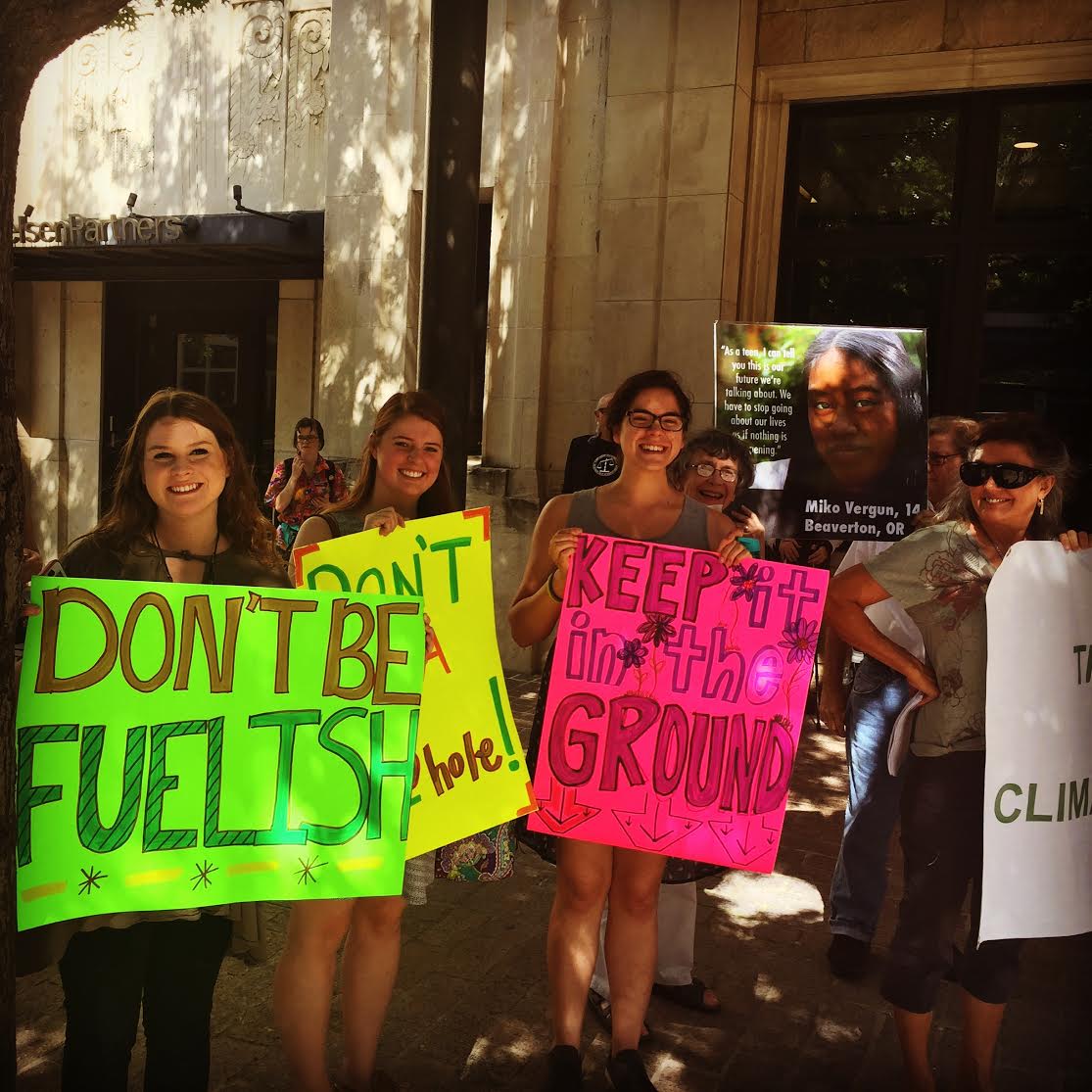 In June 2016 we organized a press conference and rally on the sidewalk outside the Texas Public Policy Foundation at 901 Congress Avenue, which hosted a forum for two climate deniers, authors of "Fueling Freedom: Exposing Mad War on Energy." The authors and this foundation both have ties to Exxon, the Koch Brothers, Heritage Foundation and others like them.